6th Grade Math Worksheets
Our 6th grade math worksheets cover a wide array of topics including all 6th grade Common Core Standards. Our math worksheets include topics such as Unit Rates, Ratios, Order of Operations, Multiplication, Division, Fractions, Algebraic Expressions, Surface Area, Volume, and Solving Equations.
Mathcation provides you with step-by-step tutorial videos including guided notes that allow for easy note taking and learning. Support understanding of math with math worksheets and mastery quizzes.
Find peace of mind knowing that all of our lessons are taught and created by professional and experienced 6th grade teachers. Get started using our awesome math worksheets with Mathcation now!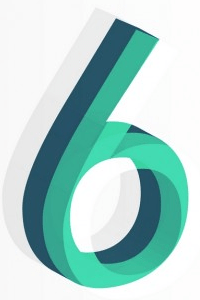 How It Works | Mathcation
Resources designed for middle & high school students
Grade 6 math worksheets created by education professionals
Easy to follow tutorial videos and guided outlines
6th grade math worksheets that have varying difficulties
Quizzes designed to show mastery of a topic
Keys and sample answers for easy scoring
All resources come in an easily downloadable PDF format
Ratios, Rates, & Percentages
Arithmetic and Number Operations
Can't find what you're looking for?
Try searching all of our lessons below